Emits 100% Natural Heat (Using Far Infrared + Anions) for All Types of Body Aches and Pain
In one week, you'll feel the difference. 100% Satisfaction Guarantee! Far-infrared heat and anions relieve all sorts of body pain (shoulder, back, neck, wrist, etc) and stress.

Helps with insomnia when used as a pillow.

Made with 100% all-natural activated charcoal, mineral stones, and sea salt from the Dead Sea. No electrical or hazardous chemical components. 100% natural.

Each set contains one cover (designs variable) with stone pad and mixed charcoal powder pad. Medium and large include velcro straps.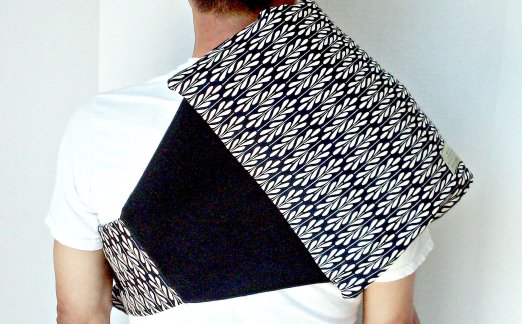 Our healing pads help with:
cold hands and feet, knee pain, sprain ankles, shoulder pain, neck pain, wrist and elbow pain, back pain, back bruises, insomnia, stress, restlessness, fatigue, cramps, constipation, and more!
The Top Heat Pad in the Market
1.

Our healing pads do not just temporarily relieve pain but also completely attacks the root of the problem.

The unique wavelengths of far-Infrared rays penetrate into the deep tissues of the skin while removing toxins, bacteria and stimulating cell health. The massive quantity of far-infrared rays emitted from our products actually treats the tissue problem areas.
2. The large amounts of anions released from our healing pads reduces snoring, insomnia, fatigue, tension, and vitalized metabolism and overall health
3. Our healing pads are 100% completely natural, chemical-free, and therefore do not come with harmful side effects like those that come with using electrically-powered heating pads.
We are now proudly featuring our products on Amazon.com